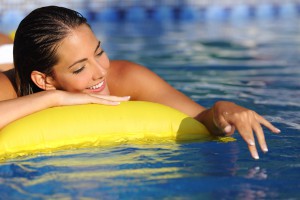 Most pools and spas should receive care weekly to prevent excessive debris build up and to ensure optimal chemical levels. Our team of experienced pool professionals closely monitor your swimming pool after the initial visit to determine your pools specific needs and develop the best cleaning and  maintenance plan for your pools needs.
Weekly Full Pool Service
The standard weekly pool service rate is $110 per month. This price may very depending on the size of your pool and the amount of debris. Weekly full Service includes removing all dirt and debris from the pool, cleaning skimmer and pump baskets brushing tile, checking the filter and other equipment, testing your water chemistry and adding the appropriate chemicals.
Pool Extras
Filter Cleaning $85
The cost for filter cleaning is $85 for pools and $55 for spas. Filter cleaning is essential to keeping your pool looking beautiful. Filter cleaning is performed about once every 9 months in most cases. We clean your filter only when needed as determined by your pool tech.
Chlorine Tabs $113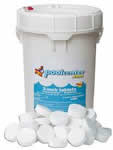 The cost for tabs is $113 for 50lbs. Tabs are 3'' tablet chlorine that we add to your pool as needed depending on the temperature of the water and the amount of swimmers. We test the water each week to determine how much chlorine your pool needs. We can use other forms of chlorine if you prefer but we use tabs because they are one of the purest and most economical forms available.
Summer Algae Treatment $60
Algacide is added to your pool between February and October.  We begin using an algaecide early in the year as a preventive.  Our thinking is; prevent algae before it begins growing.   We have found great success with this method and the added benefit is less chlorine is need to to keep your pool clean and clear.  The cost for the summer algae treatment is $60 and is billed in October.
Pool Conditioner $90
Conditioner is acid and is used as needed throughout the year. The cost for conditioner is $90 and is billed once per year in June.