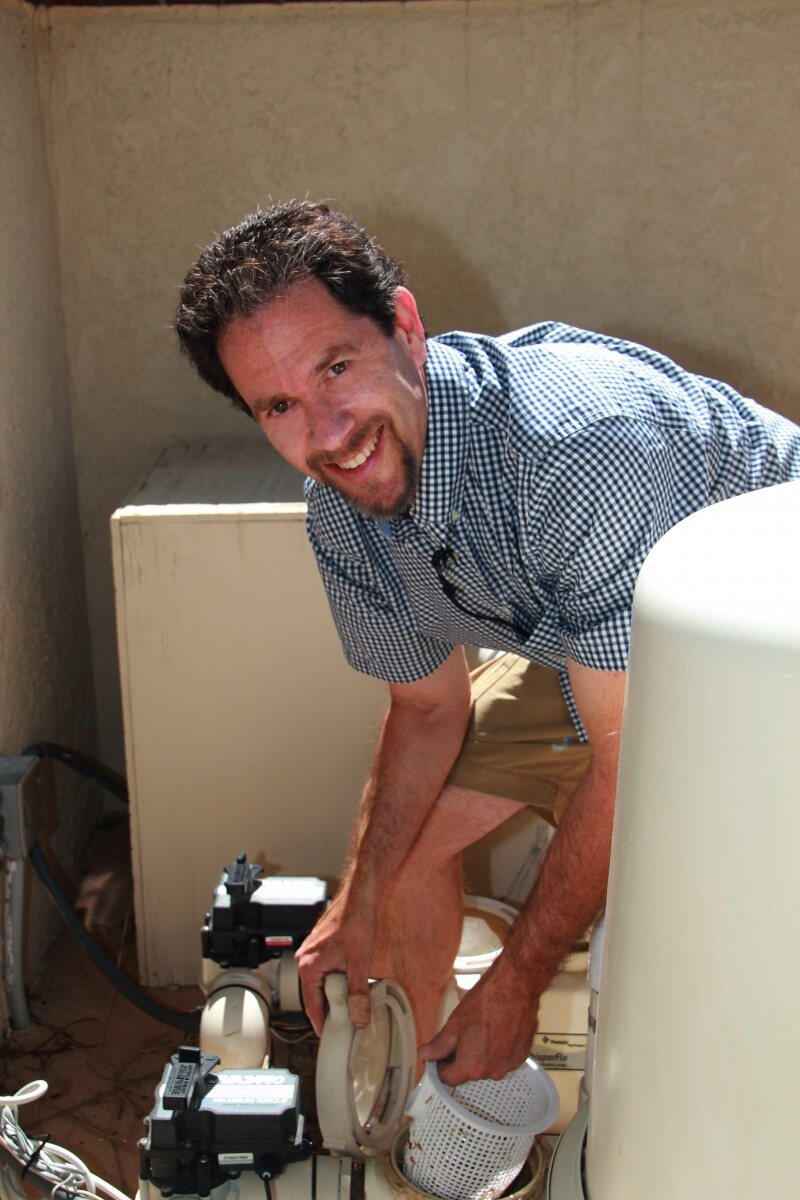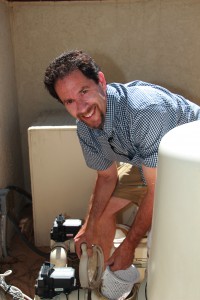 Thank you for considering our company for your pool repairs, maintenance and service.  The reason we have been able to service hundreds of Conejo Valley (and surrounding areas)  pools for more than 30 years is because of our people.  Here are the top reasons our customers love our company.
1. We are more responsive and more reliable
Unlike most pool guys in the Conejo Valley, we're more than one person.  My wife, Kim, and I started this business in 1986 with just the two of us.  We have been able to build our business by offering professional, honest and reliable service and repair.  Now we work closely together with a small staff to service our customers.  I have personally trained our staff to live up to the high standards that we set for ourselves when we started our business.  With our staff, we are more responsive and more reliable.  
2. We're true pool professionals
We love pool maintenance and service, it's a great career!  And, we take it seriously too.  In addition to giving great service every day, we're also learning more and growing and pool experts.  Together, we tackle problems and find more efficient ways to keep your pool and spa's water fresh and problem-free.  We learn from other pool experts as well as industry product providers to stay on top of your pool's health. We understand that your pool and spa is an investment and our job is to keep it looking and work well.
3. We give you priority on repairs
If you have an equipment problem, your repair is our highest priority.  Because we have multiple pool equipment repair experts, we can usually accommodate a fast response time to your pool.  As one of our regular maintenance customers, we give you an even higher priority too.
4.  We make pool maintenance, service and repairs easier on you!
We have no contracts.  We will make available, in writing, the services we provide for you and live up to the promises we make.  I personally answer the phones, and we're all about no hassles for you.
5.  Service is About You!
We clean pools but our focus is to serve you, the customer.