There are so many wonderful benefits to owning a pool: it gives you the freedom to host pool parties, exercise, and enjoy tranquility all in the comfort of your own backyard. Living busy and active lifestyles as so many of us do, what could be better than being able to unwind without ever leaving home?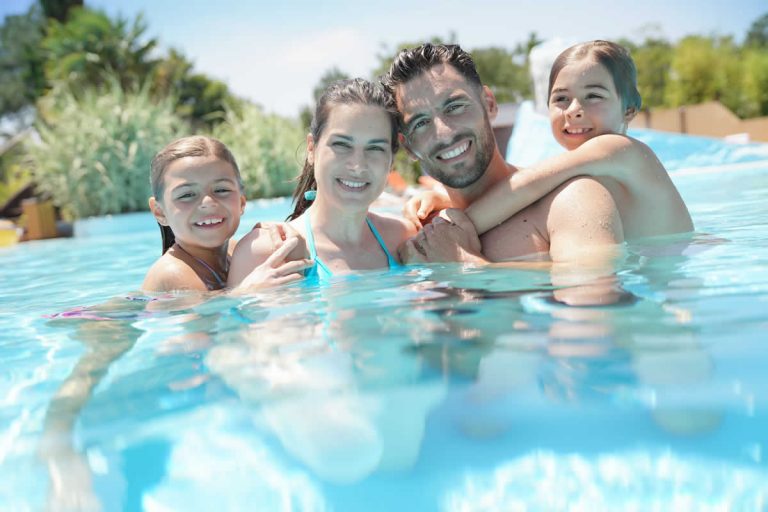 The only problem is maintaining this body of water with limited knowledge, resources, and time. After a long day, I know the last thing I want to do is more work. How nice would it be to have one less thing on your plate? No more scooping leaves, messing with chemicals or finding the time to clean your filter. Well, if this all sounds like something you want to sign up for, then it seems to me that it is time to hire a pool cleaning service. We want to help you to have a refreshing and clear pool, all year round.
What is Included in a Professional Pool Maintenance Service?
Hiring a pool service, typically includes a weekly service provided by a pool care expert. This would include balancing your chemicals, removal of dirt and leaves from your pool, and maintaining your pool equipment. Our goal as a pool maintenance company is to keep you as happy as possible while keeping your pool looking beautiful while running smoothly and efficiently. Happy pool, happy you!
Experience the Ever-Care Difference
Ever wonder why the water is cloudy, murky or green? We don't! All of our service technicians know what is causing those problems and carry the necessary chemicals and tools they need. We can get your water crystal clear in no time. Ever wonder why the water is soapy? What about that strong chemical smell, and dry itchy skin? These are all very common problems homeowners may find when trying to service their own pool. Let us help you! We can inform you along the way and keep you up to date with all the service details! If you prefer, we will only reach out to you when necessary.
We are there to take care of every aspect and are always available to answer any questions you may have. Many of our customers are just happy to know that we will be there, every week and if there is any issue, we will be there to take care of it. Sure, there are many factors that go into the weekly swimming pool service, but our goal is to take care of everything for you.
Of course, throughout the year, different needs will arise due to wind, heat, rain and general usage. This is something that we, with over 35 years of pool care experience, have down to a science. You can trust that we will take the best care of your pool possible. All we need from you is to enjoy!
But what about salt water pool service, spa service or fountain service? Well, we offer those services as well! We can also do repair jobs and replacement of equipment. No need to worry about any of that—we will take care of it all for you.
Living in Southern California means there are many pool companies to choose from, so why choose Ever-Care Pool and Spa service? We are Conejo Valley's top pool and spa service and repair company since 1986. Call today, we would love to hear from you!